/
What does KYC mean in cryptocurrency, and how important is verification in crypto?
What does KYC mean in cryptocurrency, and how important is verification in crypto?

Description
What does KYC crypto mean? How important is this process? How it affects decentralization of cryptocurrencies, anonymity. How to buy crypto without an ID? How users should treat it. All about this is in our article.
Cryptocurrency has one remarkable property—anonymity. Its unique feature is anonymity. Some users may have ideas about the unintentional use of crypto. Using crypto verification to counteract it and keep the financial turnover within the law is necessary!
What is KYC or identity verification?
KYC (Know-Your-Customer) officially verifies a cryptocurrency user's identity. This procedure is requested by crypto service providers: exchanges, trading platforms, and storage wallets. The main purpose of the crypto verification process is to reduce the pressure on cryptocurrencies from illegal funds trafficking and to combat fraud in the industry.
What is the general KYC process?
As a rule of thumb, the KYC verification process on crypto exchanges or wallets is offered during user registration. You may be asked to provide proof of identity: a driver's license, passport, ID, utility bills, or bank statement - any document that can link your account on the exchange with a real buyer. It preserves the conditional anonymity of the blockchain: no one but the platform itself owns your provided information and does not reveal the user's data to the masses.
As a rule, the crypto verification process KYC consists of three steps:
Customer Identification Program (CIP). It's the first step of requesting and receiving data about the new user and collecting information.
Data verification (Customer Due Diligence ((DD). It's the process of analyzing the information received, checking with open sources and databases, and checking the credibility and the presence of money laundering problems through digital assets. This is how an exchange or purse keeps itself and its customers safe, preventing the spread of dirty assets and fraud.
Confirmation of verification followed by monitoring. If you have received a positive response on the outcome of verification (this is the majority of cases), you can use all available exchange services. However, this does not mean that monitoring the legitimacy of the processes is over at this point. No. The service platforms are responsible for cryptocurrency verification to prevent their own services from being used for malicious purposes.

Why is KYC mandatory for most cryptocurrency exchanges?
The Crypto verification process KYC is not a disadvantage of an exchange. It's a plus, especially for the user. The Crypto identity process is necessary for the legal circulation of digital assets and the use of cryptocurrencies following the regulatory field of countries. Simply put, it's taking responsibility for using cryptocurrency and confirming your actions within the law. KYC allows you to prevent the illegal turnover of funds and money laundering using cryptocurrency, to identify in advance the likely cases of sponsorship of illegal activities, including terrorism, and the sources of this funding. KYC for a user is the insurance of his funds and proof of belonging of assets to a particular user.
Buying crypto without ID can carry investment risks for the crypto investor. After all, no one will be able to confirm the legitimacy of these funds and" purity" without verification. Using exchanges without KYC is an investment risk and indicates that you prefer to be in a gray area that is not regulated by generally accepted rules.
What is the difference between KYC and AML?
AML is an anti-money laundering procedure. In general, KYC is part of that procedure, a composite tool for collecting and analyzing data for AML.
How do I verify my crypto?
There are several options to check your own cryptocurrency for "purity" and legality in the legal field. Specialized tracking sites help you self-audit the assets you have in your wallet. This way, you can avoid the risks of using cryptocurrency. But the main rule is digital hygiene: no dubious exchangers, exchanges without KYC, mixing services, and anonymous transactions.
How does KYC affect decentralization and anonymity?
It may seem to many users that KYC and AML are against anonymity and at odds with the decentralized nature of blockchain and cryptocurrencies. However, this is actually not the case. Exchanges and wallets do not record the data provided in the blockchain, do not publish it publicly, or provide customer information to anyone (except in the particular case of a law enforcement request). For the general network, whether you are an investor in Bitcoin, Ethereum, or Solana, your wallet will continue to look the same as usual: just a set of numbers and letters without specification. It's a kind of insurance against an illegal turnover of funds and a guarantee for the exchange.
To understand, it's worth giving an analogy with a bank card. So, receiving a bank card (registering an account), you provide information about yourself and your personal information (pass through verification). But the bank then does not publish your data on receipts when you buy coffee or pizza in a cafe. This data remains only between you and the bank. And it does not scare you. So should you be afraid of verification in exchanges?
What does KYC mean in crypto for the average user?
KYC, meaning crypto, is very important and a responsible barrier to crooks. Buying crypto without ID for the average user involves many legal and investment risks that fall on the shoulders of the investor. It is important to use a digital cash system within the existing legal and regulatory framework to develop the digital economy legally and within the laws in the future. Crypto verification also contributes to the user's understanding of how to operate and earn in the context of digital networks, the effects of halving, the movement of market cycles, and changes in macro and micro-economic indicators.
The Crypto verification process and crypto identity provide security to all market participants, users, trading floors, exchanges, wallets, big whales, and investors.

Conclusion
Considering whether KYC is useful or not, there is a clear answer—yes, verification is very useful. It is a boundary that restrains the forces of fraudulent schemes from cryptocurrencies. KYC is a good cop-out, with which it is better to warn than to deal with the consequences and condemn what has been done later. An exchange that cares about its clients always "invites the good cop" to its service because the trading platform has a great responsibility to investors, and KYC helps to do the right thing in this or that situation.
EXEX exchange agrees with this, offering its clients KYC verification, stability, responsibility, and security of cryptocurrency storage services.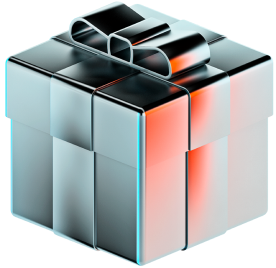 EXEX allows KYC-passed users to trade bitcoin with x500 leverage!

advantage-1

advantage-2

advantage-3