/
How to create crypto wallet: a guide to choosing and installing a wallet
How to create crypto wallet: a guide to choosing and installing a wallet

Description
What is a blockchain wallet? Main types: software wallets and hardware wallets for cryptocurrency. How to create and protect your crypto wallet?
Every investor in his financial activity has to decide one important question: where to store cryptocurrency? Unlike standard fiat money, cryptocurrency cannot be kept in a wallet or simply delegated to a bank. It's the only type of asset the responsibility for the management of which lies 100% on the shoulders of investors. So everyone must understand: what crypto wallets are and how to use these services safely. Let's talk about that today.
What are crypto wallets for the user?
First, it is necessary to define the theory to understand the very definition of a crypto wallet. What is a crypto wallet? It is a software or combined software-physical solution for storing an investor's cryptocurrency, making transactions with a crypto wallet, and securing private assets.
A private crypto blockchain wallet identifies the user in the blockchain by assigning a personal address code as a set of symbols, numbers, and letters. For example, 0x852aa4906021AC6140b688a4Ab8dc945708bAc69.
The address of the personal crypto wallet is published in the public domain in blockchain scanners and allows you to track all transactions made using this wallet. You can view a transaction report, transaction status, fees, and a lot of other information available for analytics. However, third-party users cannot identify the crypto wallet and its owner, and this makes the users safe.
The address of a personal crypto wallet is also called a public key – information known to all system participants.

Types of crypto wallets: what choice to make
Types of crypto wallets depend on many individual investor factors. Depending on the planned activity, investment strategy, and availability of cryptocurrencies in the country, an investor can choose between types of cryptocurrency wallets for cold and hot storage. What wallet types can you use:
Software wallet
A software wallet is the best place to store crypto for the active crypto investor. These are special software solutions of hot type, which are presented as applications for smartphones and PC or as extensions for the browser. Depending on the type of use, software crypto wallets are divided into desktop (for installation on a PC or laptop), web wallets (for access through the browser device), and mobile (for access from a smartphone).
Software online crypto wallet, always connected to the Internet. The user can easily perform internal operations: transfer crypto to the wallet, withdrawal, send a transaction to another user, and exchange. This is one of the main advantages of this type of wallet. Multifunctionality is also a plus: often, software solutions offer many tokens and cryptocurrencies in different blockchain networks, exchange or swap functions, and NFT storage.
There are many examples, but the best software wallet for the user is:
Trust Wallet;
Exodus;
Bitcoin Core;
Wassabi;
Guarda;
Samourai Wallet and others.
Hardware wallet
A crypto hardware wallet or also called a physical crypto wallet. This physical cryptocurrency wallet is used for storing cryptocurrencies offline without connecting to the Internet. They look like normal USB drives. This is the most secure crypto wallet for the investor. A hardware wallet offers a high level of protection of funds due to a lack of access to data for hackers.
Hardware wallets are chosen for long-term storage of assets that do not require constant exchanges and transactions. Hardware wallets are most often supplied by well-known manufacturers:
Trezor;
Ledger Nano;
SafePal;
Cool wallet. You can also program a hardware wallet yourself.
The obvious advantage of such wallets is security. The disadvantages are the additional cost of purchasing the hardware and the lack of transaction mobility.

Self-custody wallets or (non-custodial) wallets
The development of DeFi required a secure and affordable cryptocurrency storage solution. Decentralized financing provided an example of the self-sufficient, autonomous management of one's finances. This trend was duplicated in the field of cryptocurrency storage and represented by Self-custody wallets or non-custodial wallets.
A non-custodial cryptocurrency wallet (Self-custody wallet) retains full control of its funds for the creator of the address because it does not pass their private crypto keys to anyone. Such an application cannot freeze or manage user funds but is not responsible for their safety. Self-custody wallets are downloaded as a software application to a PC, smartphone or browser and are easily managed. Unlike exchange wallets, you don't have to go through KYC identity verification to start using them.
A big plus of a non-custody private crypto wallet is the security of management. Only the user owns the crypto private key associated with the user's public key or address. The wallet's central management authority cannot block funds in a self-custody wallet.
Examples of self-custody wallets are:
Metamask;
Argent;
Binance Chain Wallet and others.
As an example: the opposite, a custodial crypto account is a client wallet on centralized exchange platforms. Each exchange client is assigned a wallet address and an account reflecting the user's balance. However, in general, all cryptocurrency is stored at several addresses of crypto exchanges and is managed by a central authority.
Hardware vs software wallet: advantages and disadvantages of these types of wallets
The choice between hardware and software wallets is up to each user. It all depends on the goals the investor has: active trading, long-term investment, cold storage availability, and so on. Each type of wallet has its advantages and disadvantages.
Advantages of hardware wallets
Isolated storage of private keys;
Security and hacker attacks are impossible while the get wallet is offline;
No possibility of blocking the funds by the centralized authority;
High level of security (PIN code, program password, seed phrase);
The high physical strength of the wallet (resistance to mechanical damage), unlike a paper keeper, for example.
Cons:
A high level of responsibility for saving funds, loss of device or seed-phrase can be fatal;
The need for additional maintenance costs (purchase of the wallet itself, purchase and maintenance of a PC with Internet access).
Advantages of the software wallet:
Ease of operation, intuitive interface, duplicating the format of the online banking;
The speed of management, instant access to funds, and user's account.
Cons:
The security level is much lower than that of hardware wallets;
Binding to the device where the wallet is installed.
How to create a crypto wallet for yourself?
How to make a crypto wallet? Creating a crypto wallet is simple enough. The principle applies everywhere: 1 user, 1 account, 1 public, and a private key. You need to choose the type of wallet for cryptocurrencies and register an account. This can be an exchange account with a hot wallet, an account in a cryptocurrency storage app, a wallet on a smartphone, and any other type of wallet. It is important to create a link between the random address in the blockchain to your personal data and to secure this information in the memory of the blockchain network.
The most important thing for all wallets – is not to lose your private key and seed phrase. If for some exchange wallets there is a chance to restore access to the wallet in case of data loss, and the loss can be fatal for hardware wallets.
How does a crypto wallet work?
A cryptocurrency wallet is a user's digital identifier in the blockchain. It is the conditional passport of the investment you have attached to this wallet. Blockchain has the properties of transparency and data security. It helps to systematize the many investors in cryptocurrencies and the accounts connected. Blockchain wallet, in this case, in a vast mass of data, demonstrates the presence of certain assets in possession of one or another investor in cryptocurrencies.
How to use blockchain wallet in everyday life?
Using a crypto blockchain wallet is simple enough. Since it is your digital identifier, you have to remember your personal data, which you confirmed when registering (login, password, passphrase, two-factor authentication), configure the necessary blockchain depending on the type of asset, use the wallet functionality (transactions, exchange, passive earning, swap and so on).

6 Ways to protect your crypto wallet
The digital nature of cryptocurrencies opens up great opportunities not only for users but also for fraudsters. Unscrupulous users seek to grab your assets, and the task of every investor is to ensure maximum security for their crypto wallet. There are several rules you can use to do this:
use two-factor authentication for your crypto wallets;
don't use public Wi-Fi networks to log into your wallet accounts or add a VPN proxy connection in operation to encrypt your data;
make sure your device's software is as up-to-date as possible; scammers very often use system bugs or security holes to attack, which are fixed by updates;
avoid phishing attacks and clicking on unverified links, it is better to enter the main address manually and check it several times;
check the details of transactions (especially the wallet address);
never give your seed phrase and private key to third parties, it is confidential information.
Conclusion
Modern developments offer crypto investors a huge choice of crypto wallets. A secure crypto wallet is a complex work of responsible developers and users. Investors should always know the answers to the questions: "What purposes do you need a crypto wallet for?" and "How to secure your crypto wallet?". This basic knowledge will provide confidence in your investment strategy and peace of mind when using cryptocurrencies at any time.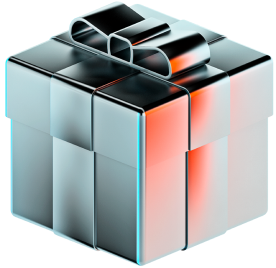 Choose the best

advantage-1

advantage-2

advantage-3