What is Stellar?

Description
Stellar cryptocurrency is an asset with positive growth dynamics and total capitalization in the top 50 largest projects. XLM cryptocurrency is listed on exchanges, including EXEX, the Stellar blockchain network is decentralized and secure, and fees are among the lowest.
The emergence of the Ripple payment system made it possible to make low-commission transactions of funds to almost any country. Individuals, banking institutions, and payment services could operate in the network. But Ripple had a drawback—the company completely controlled the payment system.
The platform had a competitive platform that solved the problem of excessive centralization. It was the Stellar platform.
Stellar cryptocurrency: history of appearance
The platform was founded in 2014 by Jed McCaleb, a businessman from the United States. At that time, he was one of the co-founders of the file exchange eDonkey2000, and at the same time worked as the technical director of Ripple. D. McCaleb didn't like the fact that Ripple was overly centralized. He decided to launch a new platform that would be more decentralized, unlike Ripple.
In the summer of 2014, Jed McCaleb and Professor D. Mazier introduced the Stellar Foundation (SDF). The foundation was awarded a $3 million grant. The grant was awarded by Stripe, an organization dedicated to developing digital transaction solutions.
In the late fall of 2014, the Stellar blockchain went live. At first, it was just a clone of Ripple; its code base was no different. But then, the developers decided to make a new blockchain. And in the early spring of 2015, they launched a new blockchain with its own protocol, Stellar Consensus. David Mazier worked on it.
Two years later, the Lightyear.io platform launched. In 2018, it was bought by Chain. The newly formed company Interstellar is currently creating solutions to increase the speed of cross-border payments by leveraging Stellar's blockchain capabilities. Three years ago, D. Dixon replaced D. McCaleb.
This is the story of how the Stellar project and the Stellar Coin cryptocurrency (XLM) came into being.
How the Stellar consensus protocol works
At the heart of the Stellar network is the consensus protocol (SCP). According to its founder David Mazier, it is the first provably secure consensus mechanism. A large number of nodes take part in generating blocks and checking translations.
They all have equal rights. The consensus procedure and the inclusion of transactions into new blocks include 3 steps:
Nomination—nodes nominate candidate blocks for approval.
Voting—nodes vote for candidates. If a quorum is found, a "ballot" is created. It authorizes the inclusion of a new block in the blockchain.
Timeout. Using this mechanism, nodes refuse to use those candidates for which a quorum has not been reached. The voting attempt is repeated all over again.
It is necessary to specify that the blockchain uses different nodes. There are 3 of them:
Observer. It is in charge of sending transfers to the network.
Validator. Takes part in the voting and carries out the confirmation of new blocks.
Archivator. It is responsible for storing and periodically updating the blockchain registry.
According to available information, at the end of September this year, about forty validator nodes were functioning in the blockchain. Three nodes are controlled by Stellar itself, while several companies are on the others. Among them are cryptocurrency exchanges where XLM Stellar is listed.

What makes Stellar unique
This coin is unique because transactions are extremely low on the network. XLM has one of the lowest fees among other tokens. Another feature is that when asked what XLM is, one can point out that it is a kind of "bridge" between various virtual assets when direct exchanges are impossible.
In addition, XLM cryptocurrency is securely protected from the actions of intruders, should they ever want to connect to the network. The network processes over a thousand transactions per second, and the confirmation time of 1 transaction is about 2-3 seconds.
It can also be noted that since there is no XLM staking, the network consumes very little energy. In addition, cryptocurrency can be used in countries where digital currencies are banned. The Stellar credit App allows you to use different currencies for transactions.
Stellar crypto: what is its tokenomics
About one hundred billion coins were created when the Stellar blockchain was launched. At first, it was planned that the fund would distribute more than fifty percent of the currency issue to customers and partners over several years.
But because of the overly generous distribution of the cryptocurrency, the asset price began to decline. Three years ago, the tokenomics were revised. Fifty-five percent of the cryptocurrency issue was burned. A few months ago, the network had a total supply of 50 billion digital coins.
Is it possible to get passive income with Stellar?
Yes, it is possible. A client can buy cryptocurrency on one of the exchanges, transfer it to a cold wallet, and enter the XLMPool address in the wallet. After that, the user can earn a certain percentage of passive income on the EXEX Platform based on how many coins were purchased and put into the cold wallet.
How to buy Stellar on EXEX
If users want to buy cryptocurrency, it can be done both on EXEX and other exchanges.
It can also be done with the help of exchange services using cash fiat. Nevertheless, it's recommended to use legal exchanges where you can buy Stellar safely.

Stellar partnerships with other companies
To use XLM cryptocurrency on a global scale, Stellar Foundation has entered into a large number of partnership agreements. In particular, several years ago has formalized cooperation with the developer Oradian, which develops applications for banking structures. A memorandum was signed with IBM and the SureRemit platform five years ago. In addition, the service MoneyGram became a partner in the project.
As indicated in an updated roadmap, the system should undergo several changes by the end of this year, which will allow for attracting decentralized services and other blockchain platforms, and signing agreements with them.
Conclusion
Unlike many other assets, XLM cryptocurrency has every chance of continuing to grow in popularity and value. Analyst predictions indicate that the Stellar network is more favorable for use by other projects because of its reliability and low transaction fees.
This valuable asset is in high demand by users. It can be assumed that in the next few years, the price of XLM can rise to $1 or even higher.
This can be ensured because Stellar fund periodically enters into partnership agreements with other large companies and remains a sought-after and valuable asset for individuals and organizations.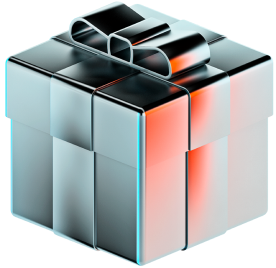 EXEX enables you to trade Stellar with x500 leverage!

advantage-1

advantage-2

advantage-3