What is Tron (TRX)?

Description
One of the most promoted blockchain projects is considered to be Ethereum. However, it has a number of disadvantages associated with scalability and high gas price. Ethereum began to have competitors. One of the most notable was TRON.
History of TRON (TRX)
Tron crypto was launched five years ago. The founder of the network is Justin Sun. He wanted to make a platform where authors and entertainment providers could contact users within one system. To achieve this goal, Justin Sun gathered highly skilled programmers and engineers.
How to buy TRON ICO? The event occurred in 2017 when Justin Sun and his team raised $ 70 million for its development. And such significant funds at that time they raised without much difficulty. Several sections of the technical documentation were copied from other projects. This later led to criticism of plagiarism, although Justin Sun denied all accusations.
But subsequently, only the Chinese version of the White Paper remained, all the others were destroyed. This was done so that the project would no longer be criticized for copying from other platforms.
A year after the project's launch, his team announced that it was buying BitTorrent. Last year, Justin Sun announced that he was leaving the project. Earlier this year, it underwent management reform. The decentralized TRON DAO now manages it.
What is TRX meaning? Its main meaning is that each author gained full independence, realized his creative plans, and ceased to be dependent on various external factors.
What makes TRON unique
The network includes unconventional concepts:
Energy is a separate resource used to create smart contracts. Tron smart contracts use energy and Bandwidth to perform certain actions. They allow the coins to move around the network.
As for Bandwidth, it is also a resource of the network. Users can use it to conduct transactions without a fee. Users are given 5,000 Bandwidth units. After some time, Bandwidth is restored.
And another unique feature of TRON (TRX) is that you can earn rewards from customers if they like the author's content. No middlemen are involved. In fact, TRON is trying to create an Internet model where decentralization itself is the basic foundation.
How does TRON work?
The blockchain architecture includes several layers:
Core. It includes consensus modules, account management, smart contracts, and TRON (TVM).
Application layer. It is used to create decentralized applications.
Storage Layer. Used to store blocks of the network, it contains data about the state of the blockchain.
Blockchain uses DPoS. Blocks are created every three seconds. As for the maximum performance of the network, it is equal to 2000 transactions per second. New transactions are checked, and super representatives create blocks. There are 27 of them. These are validators. They are selected from the node operators.
If a super representative creates a new block and has processed transactions, he is given 32 Tron tokens. He can use them to acquire votes to continue to control the network.
Users who participate in staking TRON by passing coins to super representatives are entitled to a yield of up to four percent.
The blockchain contains three kinds of nodes:
Supernodes (these are candidates for super-representatives)
Full Nodes (they are engaged in transaction translation and perform transaction synchronization)
Solidity nodes (do synchronization of blocks from full nodes).
In general, the ecosystem for the average user functions as follows: the creator or the one who has the rights to the content puts it on the resource.
The value of the content is specified as what it can be used for. If any user is interested in the content, he can buy it for TRX.
Once the customer purchases the content, funds are transferred to the content creator. The content creator can use the tokens at his discretion, exchange them for another digital asset, or buy his work from another author.
How to buy TRON tokens?
The main unit in the project system is TRON Crypto. The coin is used to pay for content. It is also used to exchange for other digital assets. In addition, users can use the asset to pay for various goods and services. It can also be included in an investment portfolio as a means of savings.
You can buy the asset at the cryptocurrency exchanges, including the EXEX exchange. Not only buying but also selling and exchanging for other virtual coins and stablecoins is done through them. There are also cryptocurrency exchangers, where it is also allowed to buy TRON cryptocurrency. Through them, you can also exchange the asset for cash.
Using a legal way to purchase the asset through exchanges and reliable services is recommended rather than turning to questionable venues.
An interesting feature of the ecosystem is that TRX is not its only currency. There is also such coin as TRON Power (TP). Its purchase and exchange are impossible. To get it, you have to secure TRX on the site. Only in this case, conversion to TP. TP holders have the right to vote for changes planned on the platform. There are also TRON 20, and these coins are used exclusively by those who developed the project. They need these coins to create new blockchains.
Can I make passive income with TRON?
How to earn TRON? Crypto can be earned in different ways, through trading on exchanges and stealing. You can also make passive income by holding an asset. Many exchanges provide this opportunity. Many users get such an income using the Binance exchange. Passive income is calculated based on the number of coins used and the blockchain time.
Is TRON a good investment?
It is up to the user to decide whether to include TRX Crypto in their investment portfolio. Many investors believe that it is a precious asset. There are various predictions regarding the further development of the token. Some say its value may rise to nearly $1 in 2-3 years.
Other forecasts indicate that its price will be about $0.75. Of course, TRX is far from BTC price, which was halving 2 years ago, but this does not prevent it from being in demand on the market. In general, the forecasts for the further development of the project and its token are favorable.
Conclusion
In general, the project's creators aimed at creating a free space on the Internet, where each of the authors of content and those who buy it could interact without intermediaries. The developers plan to make other products in the system.
It is planned to create a decentralized platform for games and predictions within the next two years. The TRON Arcade fund is already in operation, and it invests in platforms that work in the Game-Fi area.
Although the TRON ecosystem has not become the "Ethereum killer," as initially promised by its developers, it takes its rightful place among other blockchains, continuing its further development and attracting new participants from the digital world.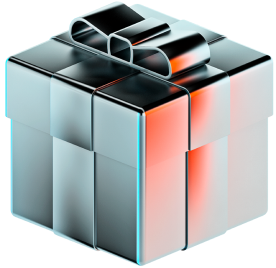 EXEX enables you to trade TRON with x500 leverage!

advantage-1

advantage-2

advantage-3