/
What is Litecoin (LTC)?
What is Litecoin (LTC)?

Description
Bitcoin fork, which became a full-fledged project and developed into a TOP-20 capitalization cryptocurrency. Let's study this phenomenon and understand what Is Litecoin
Litecoin (LTC) is a Bitcoin-based electronic payment network. Its cryptocurrency has the same name, and it's traded on exchanges under the ticker (short name) LTC.
History of creation, and when did Litecoin start?
In 2011, former Google engineer Charlie Lee presented his project – the Litecoin network, using Bitcoin code as a base. In October 2011, the project was launched. The main difference of this Bitcoin fork (branch) is that Litecoin's hash algorithm — Scrypt — relies more on the memory of the devices used to mine cryptocurrency and ensure transaction processing, unlike the Bitcoin network that uses the power of processors and SHA256 data encryption standard.
Litecoin use case
As years passed by, the team of developers implemented new technological solutions, one of them – faster transaction processing. Thus, in May 2017, Litecoin's software began to support SegWit (a soft fork designed to solve the problem of bitcoin scalability). At the moment, if you compare the speed of transaction processing of the most popular networks, you'll see that Bitcoin processes 7 transactions per second, Ethereum processes 15 transactions, and Litecoin processes 56 transactions.
The team of Litecoin engineers worked a lot on block creation itself, too. They managed to enhance the process in the way allowing the Litecoin network to create a new block within 2,5 minutes – the bitcoin blockchain needs 10 minutes to do the same.
How does Litecoin cryptocurrency work?
On the first day of trading, this altcoin's price ranged between $2-4. In December 2017, the LTC rate hit its all-time high by exceeding $400. Throughout its existence, this cryptocurrency showed wave-like growth dynamics. Now (April, 2022) its rate is about $105.
Litecoin has a limited supply of 84 million coins – this is the number of coins that can be mined. Mining is natural for POW (Proof-of-Work) coins. Litecoin brings profit to the miners who ensure network functioning thanks to their devices. They ensure transaction processing and get a reward for that.
Most people store the mined coins, waiting until their rate grows so that they can sell them and make a profit. They can also use trading platforms to speculate. Also, LTC can be used to pay for products and services all over the world.
Cryptocurrency payment systems have been heavily implemented in many countries over the last few years. In some countries, they even get governmental support.
Litecoin's capitalization exceeds $7 billion 300 million. In April 2022, it ranked 21st on the TOP list of cryptocurrencies. A bit more than 70 million coins have been mined and are in circulation now.
Litecoin: prospects and rate forecast
Cryptocurrencies and blockchains still boom. Many whales from traditional financial areas invest in crypto projects, and Litecoin is among them. Attracting investments and working on algorithm improvement allows the project team to grow and go global. Now, you can buy LTC on any centralized and decentralized crypto platform. You can make mutually beneficial settlements using the Litecoin network without intermediaries, while the speed and data protection will be at a really good level thanks to the Scrypt algorithm.
Analyzing the all-time LTC price chart, we can surely say that this project is doomed to grow. Of course, every trader and investor should remember the high level of the cryptomarket's volatility and the wave-like dynamics of LTC growth and use wise strategies.
Exchange analysts and financial portals are very optimistic about this altcoin rate. Both we can see all stages of development and rises and falls of the coin and agree on the fact that LTC will hit its new all-time high soon. For example, everyone believes that it can reach $240 by the end of 2022. As for the 5-year forecast, the altcoin's rate can exceed $590.
Based on the forecasts, we can calculate approximate future Litecoin capitalization – it may exceed $40 billion within 5 years.
Conclusion
Litecoin is the cryptocurrency of a p-2-p electronic payment network Litecoin. From many points of view, this project outmatched its ancestor – Bitcoin. The network works fast and reliably, and its currency is used everywhere as a payment method. At the same time, this altcoin is popular as a trading asset on many crypto platforms.
Litecoin growth rate forecasts are very optimistic, which is why it's an interesting and profitable object for investments for long-term investors and traders with any experience.
EXEX understands how promising the coin is and provides its clients with an opportunity to trade LTC futures on the platform. Enjoy high leverage, an automated risk management system, and technologies that ensure the best protection for you and your funds.
Remember: EXEX doesn't provide financial or trading advice but helps you make the right decisions based on your trading strategy and your vision of the situation.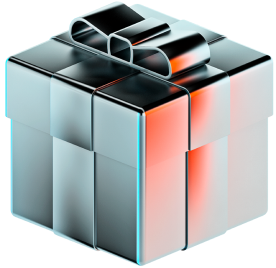 EXEX enables you to trade LTC with x500 leverage!

advantage-1

advantage-2

advantage-3