/
What is Polygon (MATIC)?
What is Polygon (MATIC)?
Description
Polygon and MATIC are two symbols of product transformation and the entire cryptocurrency market in general. Polygon bridge solved the issue of high commissions and helped many cryptocurrency users.
MATIC is the Polygon network's cryptocurrency, used to pay for transactions made within the network.
Polygon is an Ethereum-based platform used to create level 2 blockchains. It is also known as "the internet of blockchains".
A history of the Polygon ecosystem
In 2017, in India, Jaynti Kanani – one of the network founders and the current Chief Officer of Polygon – was working as a data scientist in real estate. Kanani got interested in blockchains and noticed the problem of Ethereum network scaling. Increased interest in NFTs in 2017 – particularly in CryptoKitties – revealed the drawback of Ethereum blockchains: network operation problems caused by high workloads associated with a huge amount of transactions. Kanani was the first to think about level 2 blockchains for Ethereum, the main goal of which would be delegating transaction processing to a sub-network to lessen the load on the main blockchains.
Willing to bring his idea to a new level, Kanani cooperated with his old friend and blockchain development colleagues – Sandeep Nailwal – and Anurag Arjun, who worked in banking software development. The three crypto enthusiasts founded the MATIC company and started developing the project in Mumbai.
Consistently developing, the project transformed from a small yet genius, scaling add-on into an entire network uniting different blockchains and projects, working as a kind of bridge for them.
In 2021, they rebranded the company and transformed it into Polygon. This marketing process also brought the project new features and began to gain popularity. Reshaped with new functions, today Polygon offers unique technology solutions — anyone can create a new blockchain with the help of Polygon SDK, and it will not only work well but will also be included in a linked network of sidechains (as related to the source blockchain — Ethereum).
What is MATIC cryptocurrency?
The cryptocurrency of Polygon is MATIC. It was released and became available for trading in 2019. Here's what this cryptocurrency is mainly used for:
Paying for transactions within the network
Cryptocurrency trading on exchanges
Making profit for its holders on the wallets connected to the network*
*This profit-making algorithm is called POS (proof of stake). Simply put, MATIC holders ensure transactions in the network, with the help of their wallets connected to it, and get rewarded in MATIC. Obviously, MATIC can't be mined: you don't need any third-party device's power to make transactions (meaning graphic cards or ASICs).
As of April 2022, MATIC is one of the world's TOP 20 cryptocurrencies with a $12.1 billion market cap. 1 MATIC costs 1.6 USD.
MATIC growth forecast
Since MATIC entered the exchanges, it had grown from its minimum of $0.00263 (when it became available for trading) and up to its all-time high of $2.7 in the December of 2021. In terms of percentages, it means that it grew by more than 102,600%! Exchange analysts agree that MATIC will reach $2.5–3.3 in 2022–2023. It's worth noting that when the analysts discuss long-term forecasts – 5-year perspective – they mainly take two positions: some of them believe that what is Polygon it'll be able to go beyond $10; the others adopt a more pragmatic approach and say that it won't grow higher than $5.
Nevertheless, the growth and prospects of MATIC are guaranteed by the confirmed success of the Polygon company. Otherwise, the team wouldn't be able to transform a simple Ethereum add-on into a product known worldwide as "the internet of blockchains".

Conclusion
Polygon is a platform for Ethereum-based blockchain creation and a successful, much-hyped project recognized by experts and users worldwide. Yearly and even monthly, more and more brands and software developers implement Polygon technology into their products. The company's strengthening, globalization, and relevance in the IT area ensure the stability and growth of the MATIC cryptocurrency.
EXEX platform's clients can trade MATIC under favorable conditions and with high leverage. Remember: to be a successful trader, you should not only analyze exchange rates but also use technical analysis and understand the signals of indicators (including RSI), as well as do your own fundamental research on the projects – this is what we did in this article.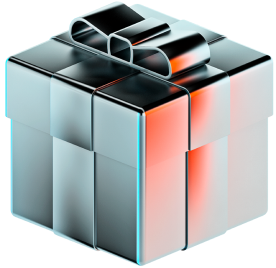 ctaText

advantage-1

advantage-2

advantage-3