/
What is Bitcoin Cash (BCH)?
What is Bitcoin Cash (BCH)?

Description
The modern cryptocurrency Bitcoin Cash is a fork of Bitcoin, which differs mainly in block size and lower transaction fees. Bitcoin Cash mining PoW, passive income, fast transfers, support for all cryptocurrency exchanges - this is all cryptocurrency Bitcoin Cash (BCH).
What is Bitcoin Cash (BCH)
In early 2017, the problem of long confirmation times for Bitcoin transactions and rising fees became dramatically more acute. It was proposed to increase the block size limit, but this required the consent of all network nodes. These reasons were the prerequisite for the emergence of the Bitcoin Cash fork (BCH).

History of BCH
What is Bitcoin Cash (BCH)? It is a cryptocurrency, a fork of Bitcoin (BTC), with lower commission fees and faster confirmation. The launch of the asset took place in the summer of 2017. The reason for the new cryptocurrency was that part of the Bitcoin Core developers decided to make Bitcoin's block size bigger. This could lead to faster and cheaper transactions on the network.
But others in the community were skeptical of such a proposal. However, supporters of increasing the block size were convinced that their proposal was the best way out. As a result, a new cryptocurrency, Bitcoin Cash, appeared on the market on August 1, 2017.
How Bitcoin Cash works?
Since the cryptocurrency is separated from Bitcoin's source code, they have much in common. The only difference is the size of the block. In 2018, it was increased to 32 MB. BCH engages the PoW consensus mechanism. The asset has a certain block creation time—it is equal to ten minutes. The maximum number of coins issued is 21 million.
An interesting fact is that in November 2018, there was another update. But the groups of developers began to disagree about the future development of cryptocurrency. As a result, 2 versions emerged:
Bitcoin Cash SV (BCHSV);
Bitcoin Cash ABC (BCHABC).
A group of developers, together with Craig Wright (Bitcoin Cash SV), decided to attack Bitcoin Cash ABC, which caused rejection from most cryptocurrency exchanges and users. They supported only ABC, and this branch is considered the main one. The ticker Bitcoin Cash (BCH) is denoted at the moment. The second asset is considered to be not as valuable as ABC, and it is worth less. This coin is not in demand among most users.
What are the advantages of Bitcoin Cash (BCH)
BTH has several advantages compared to Bitcoin, which last halved in 2020. The main advantage is that the network has much lower fees than BTC. Since the block size is larger, it allows transactions at a higher speed. Also, a unique mechanism has been implemented to protect erasure and repeat transactions. If the customer wants to increase the security of the transaction, he can put a digital signature under the amount of the transfer.
This asset is especially valuable if small payments need to be made, as the fee is much lower than that of Bitcoin.
Other advantages include the fact that BCH technology itself allows for larger blocks. Also, the algorithm ensures that the functioning of the chain is stable even if the number of miners increases or decreases dramatically. This allows the cryptocurrency to be stable during significant volatility in the cryptocurrency market.
Is BCH better than BTC? It is incorrect to say which asset is better and which is worse. Each of them has its advantages and disadvantages. Only the trader or investor decides whether to work with this or that asset.

Is it possible to mine Bitcoin Cash (BCH)?
Bitcoin Cash mining is possible. There are several options for mining the cryptocurrency:
On a video card;
Using a processor.
It is very profitable to get BCH on video cards. To ensure a higher return of equipment, creating a farm consisting of blocks of video cards is possible. If we use a processor, its return is lower. However, this method has advantages:
less electricity is consumed;
the equipment cost is reduced.
Ultimately, it is up to the user to decide which method is preferable for cryptocurrency mining. He can also use cloud mining. He needs to rent equipment from a cloud mining company, pay the tariff, and start mining BCH.
Regarding cloud mining, we can add that it is increasingly replacing conventional mining, as it allows for reducing the costs of users. However, there are opinions that mining can no longer be considered a profitable way to get cryptocurrencies due to the increased cost of electricity and equipment maintenance.
How to buy Bitcoin Cash (BCH)?
How to claim Bitcoin Cash? If the user is going to get BCH in his possession, he can do it by purchasing the cryptocurrency on digital asset exchanges, including EXEX. It can also be done through exchange services and cryptocurrency wallets that offer the service of acquiring the coin.
It is recommended to use proven exchanges and exchange services, that is, legal ways, to buy cryptocurrency. In general, it can be noted that Bitcoin Cash does not arise if you need to get it on the market. As it was stated earlier, it should be purchased on reliable platforms! Bitcoin Cash's difficulty is inherent, as well as other cryptocurrencies: volatility, the link to the rate of Bitcoin, and the dependence on the overall macro and microeconomic situation in general.
Is it possible to receive a passive income with BCH?
Many users are wondering: is it possible to make a passive income with BCH cryptocurrency and how to claim Bitcoin Cash? Yes, some cryptocurrency exchanges provide such an opportunity. It is enough to place it in a stack and get passive income. How big will it be, it is difficult to say definitively, it all depends on what conditions are offered by the exchange and what's BTC the price of digital currency at the moment.
Nevertheless, it is still possible to earn a certain amount.
Is it profitable to use Bitcoin Cash in an investment portfolio?
Investors form investment portfolios of the most valuable cryptocurrencies to make maximum profits. BCH is one of these currencies. At the same time, an investor will have to work hard and study the market dynamics to determine the amount of investment in Bitcoin Cash. This cryptocurrency is easy to buy and exchange, thanks to its listing on EXEX, which makes using Bitcoin Cash profitable and convenient.

What is the outlook for Bitcoin Cash in the short and medium term
Any data regarding cryptocurrency forecasts is tentative. According to some predictions, by 2025, the asset's value could be more than a thousand dollars, while others claim it will not exceed the $500 figure.
In general, we can say that Bitcoin Cash remains a demanded asset on the market, though it certainly can not compare in value with BTC and ETH. Nevertheless, it can be part of an investment portfolio.
Conclusion
In the end, the further advancement of cryptocurrency will depend on how Bitcoin behaves. Bitcoin continues to be the main driver of the rise or fall of other cryptocurrencies.
Since Bitcoin Cash is its fork, it is more dependent on BTC price fluctuations than other cryptocurrencies.
There are different predictions about the development of BCH. It may be able to increase its value and capitalization in the cryptocurrency market. In the medium term. Its development will depend on many factors in the global economy, with which the digital currency market is more correlated.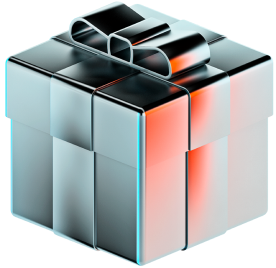 EXEX enables you to trade BCH with x500 leverage!

advantage-1

advantage-2

advantage-3