/
What is Avalanche (AVAX)?
What is Avalanche (AVAX)?

Description
What is Avalanche in today's crypto world? Does avalanche have a meaning in the industry, and how much use is blockchain in a scalable ecosystem of digital assets?
Avalanche is an open-source Blockchain platform designed to use smart contracts and launch DeFi apps and Blockchains in a scalable ecosystem. AVAX is a cryptocurrency, Avalanche's native token. It is used to make all transactions on the platform.
The history of Avalanche
In 2018, Emin Gün Sirer (an American programmer from Turkey, founder of Ava Labs, and a professor at Cornell University) and his partners — crypto enthusiasts Maofan Yin and Kevin Sekniqi — announced the concept of their project, Avalanche Foundation - a non-profit organization, and began to work on the project's development.

A test version was launched in April 2020. Three months later, within the token sale framework, the developers managed to sell 72 million tokens (worth $42,000) within just 4.5 hours. The owners of the assets got full access to their tokens in September 2020, when the developers launched the main version of the Avalanche network. Remarkably, a public token sale was held together with a private one, during which the team's project got $12 million more from investors. In September 2021, the developers held one more private token sale, which was extremely successful – they received $230 million for project development.
About AVAX Avalanche
Ava Lab's founder, Emin Gün Sirer, wanted to improve network capacity (compared to Bitcoin's), increase the number of transactions processed at the same time, and implement several consensus mechanisms to improve operational capability.
In 2003 – 6 years before Bitcoin was released – Sirer was working on his own cryptocurrency called Karma. By the way, it was the first token of the Avalanche network test version. According to public sources, Emin Gün Sirer later joined the team of Bitcoin developers and gained experience with all the issues and problems of the main crypto Blockchains of that time.
It may be said that the crypto boom followed the release of Ethereum and its native Blockchain. The developers were very enthusiastic and created many new node interaction mechanisms. Sirer and his partners explored existing and developing projects and learned about their bottlenecks. They came up with their own version and developed their unique Blockchain structure. To date, it can boast the following undeniable advantages over its competitors:
In the Avalanche network, the transaction processing speed** is 4,500 transactions per second. In comparison, the Bitcoin network's speed is 6 transactions per second, and Ethereum's is 15 transactions per second.
The PoS (ProofofStake) consensus algorithm is much more eco-friendly and less expensive than PoW (Proof of Work), which requires the use of more powerful devices and more electricity, thereby increasing expenses.
The network uses a specific principle: a node interacts with a limited number of other nodes (unlike, for example, the Ethereum network) and doesn't burden the other nodes with storing and processing the same information. This principle allows the reduction of the network load and increases its performance.
Avalanche Finance can be used to create and execute smart contracts, develop decentralized apps, and launch private and public Blockchains.
** Solana is undoubtedly the leader in terms of transaction processing speed – in its network, it reaches 60,000 transactions per second.
How AVAX works
Avalanche protocol's platform's native token is the AVAX token. This currency is used for all transactions made within the network's framework.
Given that Avalanche uses the PoS (ProofofStake) algorithm, you can stake this cryptocurrency; in other words, you can make money by locking the crypto in your wallet while it takes part in a network operation (to ensure transaction processing).
AVAX offers two positions to those who want to make a profit on staking – validators and delegators. Validators earn Altcoins based on the number of staked assets and the proportional distribution of transactions in the network (the transactions they process). Delegators, who don't want to have 24/7 availability of their wallets on the network, provide their assets to validators, and these network participants' profit is proportional to their investments.
At the time when this article was written (March 2022), the maximum supply of Altcoin was 720 million coins. Of course, not all of them are in circulation now: less than half of the maximum supply is currently available. The current price of AVAX is $85, its market cap is $22,637 billion, and it ranked 10th on the world's TOP10 list of cryptocurrencies.
In September 2020, when AVAX entered the exchange, its price was $4, meaning that it has grown more than 20x over the last 1.5 years. Of course, the cryptocurrency market is very volatile, and any coin's price moves in a wave-like way. AVAX is no exception; it showed impressive results, with an all-time high of $146.22 (21 November 2021) and an all-time low of $2.79 (31 December 2020). Using technical analysis knowledge and tracking the wave-like price patterns, as well as considering the growth of interest in cryptocurrency all over the world, allows us to forecast that Altcoin will hit its new all-time highs more than once during the next 5 years.
Thus, according to a pessimistic forecast, AVAX will gradually reach $600 during the period from 2022 to 2032. According to an optimistic forecast, it will nearly double and reach $1,100.
Conclusion
Avalanche is a young yet successful project. Many traditional financial institutions already use its developments, and it is one of the leaders of the cryptocurrency industry. Among the project's investors are giants such as Bitmain, Three Arrows Capital, NGC, Andreessen Horowitz, Polychain, and Dragonfly Capital.
AVAX has grown x20 already, and it looks like it will continue to grow, moving in a wave-like way. One more fact confirming that this Altcoin is promising is that it entered the Binance exchange on the first day it was released.
The developers' innovative way of thinking, and the team's experience at the origins of Bitcoin and other top-class Blockchain projects, speak for themselves. Avalanche and AVAX are the right investment choice.
The EXEX, a cryptocurrency trading platform, agrees with the world's crypto experts and ranks AVAX as one of the TOP currencies traded on the platform. High leverage, safe trading and risk management systems, and many other such features are waiting for you. Remember: we don't give financial advice, but we are here to help you succeed!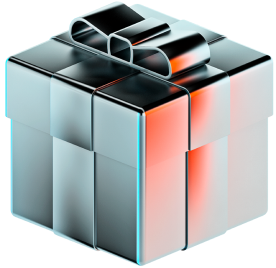 EXEX enables to trade AVAX with x500 leverage!

advantage-1

advantage-2

advantage-3