What is BNB?
Description
Many people have heard about this cryptocurrency but are not yet ready to give an exact answer. Today we will be able to answer the question: what is BNB on Binance, and how BNB meaning affects the whole crypto market?
BNB is a native token of the Binance cryptocurrency exchange and Binance Smart Chain blockchain. It is used for intra-network settlements, trading and transaction fees, and worldwide payments for goods and services.
A history of BNB
In 2014, Chinese programmer Changpeng Zhao, interested in the cryptocurrency sector, caught fire with the idea of creating his own crypto services and cryptocurrency. The verb "caught fire" in the literal sense could have marked the history of Zhao's interaction with the crypto industry if it had ended in the first 2 years of acquaintance. So, in the 14th year, having sold his house and converted all his savings into bitcoin, the enthusiast counted on fast capital growth and further reinvestment in the planned projects.
In the next 24-30 months, the cryptocurrency market went through enough turmoil, which was very noticeably reflected in the bitcoin rate, and as a result, in Zhao's investments. Bitcoin "stagnated" in price (by the way, in the previous 2 years, it grew 60 times from $10 to $600) and sometimes even fell loudly (from $600 in late 2013—early 2014 to $310-330 in 2014-2015).
What are BNB crypto and Binance?
However, the future founder of Binance long and persistently did not want to get rid of the main crypto-asset at a low rate, as many investors were doing at the time, panic-kingly trying to withdraw and save even a tiny part of their savings from the seemingly still floating, but already preparing to soon go under the water ship. By keeping faith in the project and guided by his calculations, Changpeng Zhao transformed himself from a crypto geek hanging by a thread over a debt hole to a "genius, billionaire, philanthropist": from 2015 to 2017, his investments multiplied manifold, as bitcoin rose from $310 to $19,000 per coin to $69,000 in 2021.
Taking as much as he needed from long-term holding crypto to realize his dreams, in 2017, Zhao assembled a team of like-minded individuals consisting of Roger Wang, James Hofbauer, Paul Yankunas, Allan Yang, and Sonny Lee. The future Dream Team embarked on the realization of its own BNB token issue, based on the Ethereum blockchain and running on the ERC-20 protocol.
ICO BNB token
Having issued 200 million tokens, the developers conducted an ICO (initial coin offering), selling 50% of the tokens among investors. They managed to attract 15 million dollars. The ICO lasted about three minutes. 40% of the remaining tokens were left for funding and incentives for the team and the project itself, and 10% for business angels.
The launch of the Binance exchange already took place 11 days after the ICO. Today (5 years later), this project is a leader in the crypto industry regarding trading and other financial services for cryptocurrencies. Naturally, the platform's native token - BNB - has also been improving and strengthening its position in the market all these years.
BNB cryptocurrency
As mentioned above, BNB cryptocurrency was issued based on the Ethereum blockchain and initially ran on the ERC-20 protocol, with a total coin issue of 200 million units.
In 2019, with the introduction of its own network, Binance Chain, the project moved its currency to a native BNB blockchain basis with the BEP-2 protocol. The reissuance went on a 1:1 ratio, so this procedure had no winners or losers.
A little later, in 2020, the Binance cryptocurrency exchange team introduced BSC (Binance Smart Chain), a blockchain network that operates in parallel with the Binance Chain. Within BSC, the BNB coin is already functioning based on the BEP-20 protocol.

BNB coin deficit creation mechanism
The mechanism of BNB coin deficit creation is also interesting. It stimulates the demand for the coin and adjusts its exchange rate to the market realities. Its main components are two obligatory procedures:
Every 3 months, a certain amount of coins is burned**;
Binance spends 20% of its profits from internal exchange commissions to redeem BNB coins from circulation to burn them.
** Eventually, there will be 100,000,000 coins left in circulation.
The cryptocurrency BNB works in a variety of transaction options, but the most popular are:
payment of commissions when trading on the Binance platform;
payment of transaction fees in BC and BSC networks;
earning on coin stacking - receiving "drop" interest;
payments for services in various crypto-financial services from Binance;
payment for goods and services in an extensive network of partners (online and offline).
As you know from our other articles, if a coin has the word "mining" in its description, it means that you can't mine it - and so it is here: BNB is not mined like, for example, bitcoin by using the power of computing equipment, BNB can be either bought at one of the exchanges or earned through the terms of steaking.
The past, present, and future of the BNB process
Altcoin BNB differs from many cryptocurrencies by its greater stability, provided by the success of the parent project. Of course, like all coins on the crypto market, BNB is subject to high volatility (more significant rate changes compared to traditional financial assets), but in the history of Binance Coin, there were no large-scale disasters or grandiose failures.
When the coin first appeared in trading in 2017, the exchange rate was 0.1 USD per 1 BNB and even reached a historical low of 0.09611 USD in August 2017. The maximum was recorded on May 10, 2021, at 690.93 USD per 1 BNB.
At the time of writing (May 2022), the altcoin exchange rate fluctuated near the value of 312 USD per 1 BNB. The cryptocurrency BNB is in the world's top 10 of more than 10,000 cryptocurrencies by market capitalization ($51 billion), ranking fifth.
Analytical forecasts of leading crypto-institutions for BNB rate in the long term look very inspiring, which allows us to consider the coin as a faithful investment object:
2023 - $580 per 1 BNB;
2024 - $800 per BNB;
2025 - $1,200 per BNB;
2026 - $1,800 per BNB;
2027 - $2,500 per BNB;
2028 - $3,700 per BNB;
2029 - $5,200 per BNB;
2030 - $7,400 per BNB;
2031 - $10,700 per BNB;
2032 - $14,000 per BNB.
Conclusion
Cryptocurrency BNB is not just a token or altcoin of a successful crypto project, it is a proven financial asset that is the world's first native cryptocurrency exchange token. The developers have achieved high performance of their systems, surpassing their competitors in terms of the speed of transactions in the network (more than 1.5 million transactions per second), as well as the degree of security of their blockchain. The consensus mechanism of the BFT (Byzantine Fault Tolerance) network is highly resistant to hacking and practically perfect, allowing the network to remain operational and highly secure while at least ⅔ of pass nodes (nodes) are functioning.
The coin's parent project, Binance, is known not only in the crypto environment but also far beyond the world of traditional finance. The prospects of BNB as an operational instrument, a utilitarian coin, and a means of payment, as well as the technical analysis of the coin's exchange rate history combined with analysts' forecasts for the coming decade, give almost 100% confidence in the right choice of BNB for the short-term and long-term investments.
Moreover, knowing how to manage risks and properly read the market, BNB can be used as an excellent means of increasing capital in trading mode, especially in scalping tactics.
Taking into account all aspects of the BNB project, the EXEX cryptocurrency trading platform allows its clients to trade BNB on the best market conditions, with large trading leverage and a unique system of automatic deposit protection (auto-stake profits and auto stop-losses).
Remember, we do not give financial advice - we help you get rich!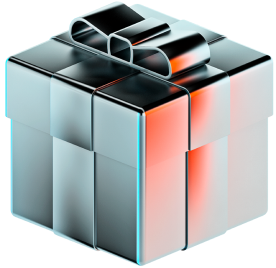 EXEX enables residents to trade BNB with x500 leverage!

advantage-1

advantage-2

advantage-3