/
What Is Chainlink (LINK)?
What Is Chainlink (LINK)?

Description
What is Chainlink is an important participant in the crypto market, providing valuable information for all objects. Definition of LINK, its role in industry development, Chainlink DeFi and blockchain.
Chainlink is a decentralized network of special nodes - oracles - that link smart contracts from blockchains with application and database data from the outside world. Chainlink operates on the Ethereum blockchain.
LINK is a token of the Chainlink network's native cryptocurrency.
A history of Chainlink
Chainlink was created in 2017 by two crypto developers, Sergey Nazarov and Steve Ellis. The main functional idea was to develop a network of oracles (operational nodes) that would link smart contracts with data from outside the blockchain — for example, from banking apps, home rental services, weather forecasting, ticket booking services, etc.
In September of that year, the company held an ICO (Initial Coin Offering) in which it raised $32 million in investment funds.
The total number of tokens issued amounted to 1 billion. 32% of the proceeds after the ICO, but in terms of LINK tokens, were sent to node operators to stimulate the development of the Chainlink ecosystem, 30% were kept in the company to fund further development, and the remaining 35% of coins were sold as part of the IPO (Initial Public Offering).

How Chainlink works
Chainlink is a network of operational nodes called oracles. Essentially, oracles are agent programs that enable smart contracts to receive data outside blockchains and draw relevant information from the internet.
The main problem facing all smart contracts is the inability to communicate with the outside world and the closed nature of data handling within blockchains. Before Chainlink appeared on the market, centralized oracle programs partially solved this problem. However, the mechanism for using centralized oracles had the significant disadvantage of vulnerability in data validity and non-guaranteed impartiality in making decisions based on certain data.
Chainlink oracles solve this problem:
the entire network is decentralized;
oracles are impartial and anonymous;
they are selected based on reputation and the number of LINK coins in reserve;
nodes (oracles), based on a unique computational algorithm, reconcile and evaluate information from multiple sources, highlighting and keeping those data sources whose accuracy and veracity tend to be 100%.
The project has big plans to develop its system and improve the services it provides. One confirmation of the company's goals came when former Google CEO Eric Schmidt joined the project as a strategic advisor in December 2021.
What is LINK used for?
The Chainlink native token (LINK) is overwhelmingly used as a transaction fee to oracles/node holders. And the LINK is used by node holders as one of the conditions to apply for oracle election — the more LINK in the stacking and the better the reputation, the higher the chances of getting better contracts and, therefore, more rewards for transactions.
The network's token is among the top 50 cryptocurrencies in the world, ranking 23rd with a market capitalization of $8.425 billion. The LINK altcoin was issued in the amount of 1 billion and started trading in September 2017. When it was launched (the first week of trading), its price hovered between $0.13 and $0.3 per LINK. At the time of writing (early February 2022), the coin is trading at $18. Low and highs were recorded on September 23, 2017, at $0.1263, and on May 10, 2021, at $52.88.
Given the high volatility of the crypto market, the coin cannot be expected to rise continuously, as both LINK's history and the charts of other cryptocurrencies track price wave dynamics, seasonal patterns, and susceptibility to repeating scenarios of general global economic ups and downs. Recently, however, the trend of cryptocurrency market detachment has gathered pace, demonstrating a focus on its own exchange rate. So more countries are introducing cryptocurrencies and legalizing their mining, trading, and mutual settlements, which positively affects the market and trend forecasting.
Chainlink analysis
LINK is a very interesting asset for long-term investments and a great tool for short-term trading and speculative profits. Forecasters predict a general crypto decline during spring 2022, with a leveling off and subsequent growth by year-end. Hence, there is a very realistic forecast for the LINK exchange rate by early summer 2022 — $6.5 - $9.5 per 1 LINK.
The long-term ten-year forecasts for coin holders are as follows:
2022 — up to $9.5;
2023 — up to $14.5;
2024 — up to $21;
2025 — up to $26.5;
2026 — up to $31;
2027 — up to $65;
2028 — up to $90;
2029 — up to $135;
2030 — up to $205;
2031 — up to $305.
Conclusion
Chainlink is a modern and relevant project based on the Ethereum blockchain that solves the problem of a closed cryptocurrency ecosystem of crypto projects in operation and scaling smart contracts. With Chainlink Labs' solution, users worldwide- individuals and businesses - can incorporate cryptocurrency technology into their business, benefit from a decentralized economy, and spend far less money to do business.
Forecasting the longevity and demand for the project from Chainlink and the consequent exchange relevance of the LINK altcoin, the EXEX team offers its clients the opportunity to trade the coin on very favorable terms, which include not only high leverage and low price threshold to enter the trading (from $1), but also a variety of tools created by traders for traders (such as RSI Indicator widget, risk management system and many more).
As you grow your capital by trading on EXEX, remember — we do not give financial advice, we only help you earn.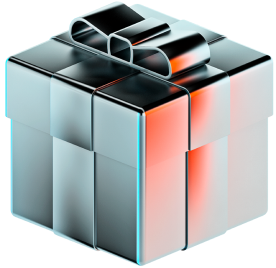 EXEX enables you to trade LINK with x500 leverage!

advantage-1

advantage-2

advantage-3